The results are in. The latest report from The Crowdfunding Centre looked at the data from leading crowdfunding platforms including average number of backers, average pledge size and the overall project success rate.
Where we stand apart from other crowdfunding platforms is that we focus exclusively on transforming places, spaces and communities. Always have been. Which means we know all there is to know about getting them funded – which you can see reflected in the stats below.
Platform Success Rate
For crowdfunding success rate, we lead the way at 52%, woo! This is significantly higher than other platforms where less than a third of projects hit their target, in fact only Kickstarter comes close at 31%.
Our stellar success rate can be attributed to a number of factors; people are more likely to support projects in their local communities that everyone can use; our all-or-nothing funding model motivates people to hit their set target; and we offer over £1.6 million in additional funding from our partners.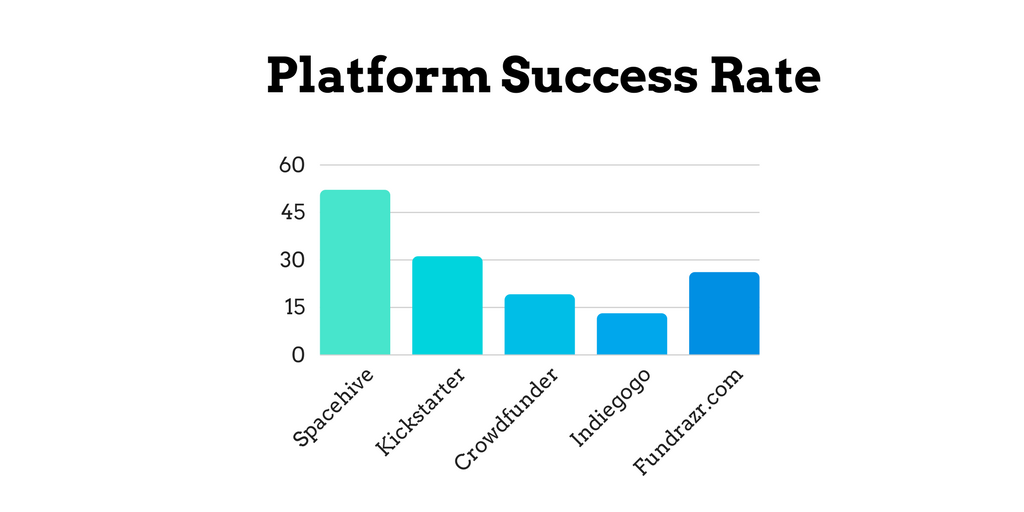 Average Number of Backers
The average number of backers for Spacehive projects is 68 which comes in higher than every other crowdfunding platform bar Kickstarter. For local projects it's important to get buy-in from the community to show the appetite for your project before getting larger funders on board.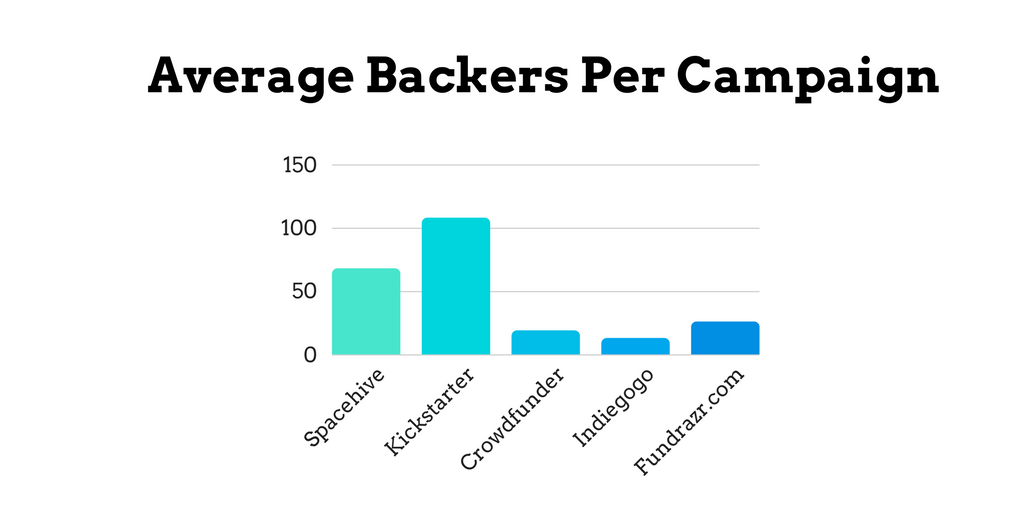 Average Pledge Size
On Spacehive 90% of project funds tend to come from 10% of the backers – which means that the small pledges from the other 90% of backers lay the foundation for your project. We have the highest average pledge amount at £187 which is due in large part to the more than £1.6 million funds available exclusively on Spacehive from our partners. That and public space projects tend to cost more…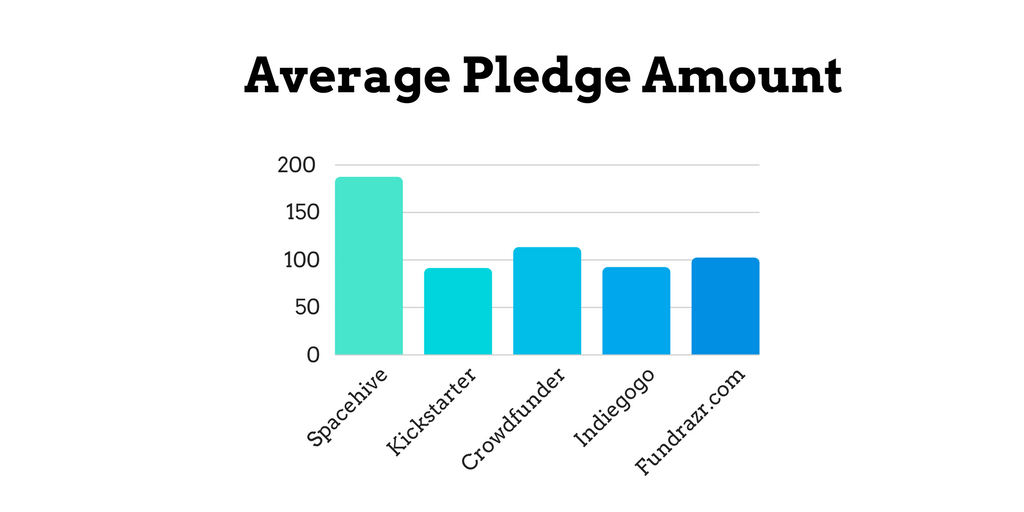 Crowdfunding on Spacehive
Along with funds and the highest success rate, we also offer top-notch support to our project creators. Crowdfunding can be challenging but we're here to support projects every step of they way.
Download our complete guide to crowdfunding here to learn all you need to know about setting up a project with us and running a successful campaign. Also check out our FAQs which can quickly give you answers to any burning questions.
Ready to transform your local area? Create a project with us today.