Your project rocks. You've got a catchy title, and a great leading image. The description is clear and your passion for the project leaps off the page (you must have read our blog on the Perfect Project Page!). Your costs are sensible and the overall crowdfunding target is achievable. So why aren't people backing your campaign?
The good news is that it's probably not because people don't like your idea. Rather, it's because you haven't done the small things which make you more likely to get off to a good start. Get the ball rolling and well, it'll keep rolling all the way to your funding goal. It can be difficult, though not impossible, to recover from a slow start. Far better is to line everything up so that on Day 1 your campaign is firing.
So what's the secret? Make sure you do all the following simple tips and you're guaranteed to see pledges come in.
Final project page check
It sounds obvious, but a final check through your project page can make a big difference. Typos are a big no no – they don't inspire much confidence! But more generally try and look at your project page as if you were a backer seeing it for the first time. Does it make sense? Is it clear what you are trying to achieve? Would you back it? Even better, send the page to a couple of friends and ask for their feedback.
Ask people you know to comment on your page
Positive comments are worth their weight in gold. Anyone viewing your project page will see positive comments as affirmation that people like your idea. Obviously we want these to be as authentic as possible, but as with pledging, sometimes people don't want to be the first person to dip their toe in. Ask those who know you well, and those who will potentially benefit from your project, what they think about it and encourage them to write a comment on your page. Another good tip is to then reply to comments, as this will show backers that you care about their opinion and are willing to engage with them.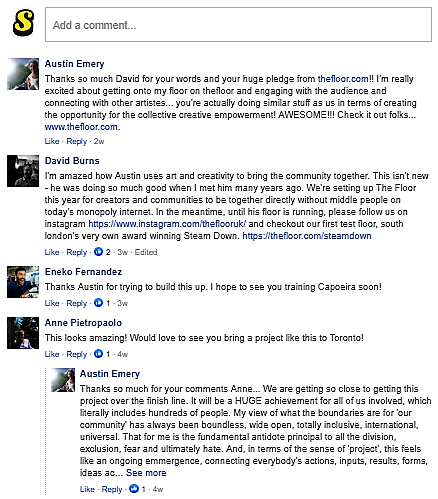 Map your crowd before you go live
Friends and family will certainly be vital to nailing those all-important first pledges. However while this will get the ball rolling for you, unless you've got a rich aunty and uncle the likelihood is that you're going to need more than the support of this group. Don't be complacent and assume that the money will just flow in. Successful crowdfunds have a good idea in advance where it will come from. Use our worksheet to brainstorm who you think your crowd is, starting with those most likely to back you to those who may seem like a long shot but could be worth approaching if your campaign takes off.

Get your campaign URL everywhere
Everyone should know that you are crowdfunding! Ok, we wouldn't recommend getting a tattoo of it, but you can at least create an email signature that says 'we're crowdfunding!' and a link to your Spacehive page, right? Remember to do the same wherever you have an online footprint, be that Facebook, Twitter, Instagram, or your website.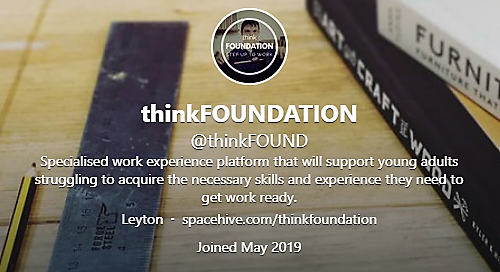 Friends and family the first to back you
Have you ever walked past an empty restaurant and instead opted for the one next door that is packed? Even though the busy one means you have to sit at the bar, and wait 30 minutes longer, you still choose it despite being starving. Why? Because people like to think they're part of a winning idea. The same goes for crowdfunding.
We therefore need to make sure that before you tell the world about your campaign and they all rush like lemmings to your page, you've already got some backers. That way they won't walk past and dismiss your project. Even if you can't pack out your restaurant, if you put people in the window seats it will look busy. Translated to crowdfunding that means getting your friends and family to be the first to pledge to your campaign.
The day before you go live, send an email telling them that you are about to run a crowdfunding campaign and that you need their support. Tell them why you love the idea and why you are giving up your time for this. Send them the URL of the project page which they can check out, even though they can't pledge yet (you can ask them to comment at this stage as above if they haven't already). Explain that you are going live tomorrow and you will email them again when you have launched.
This way everyone will be ready and waiting to back your campaign. As soon as you are live, email them again, and individually follow up on Whatsapp/SMS/phone call if required. This is by far the quickest and most effective way to get your first backers!
Use the update tool regularly
The update tool on Spacehive is one of your most powerful weapons. The simple fact that you are using it will give backers the impression that there is someone actively working on the campaign. Share campaign milestones and successes, thank big backers, upload images of people visiting your project site, tell people how you are feeling about the campaign – it's your channel to be yourself and bring your backers a little closer into your world.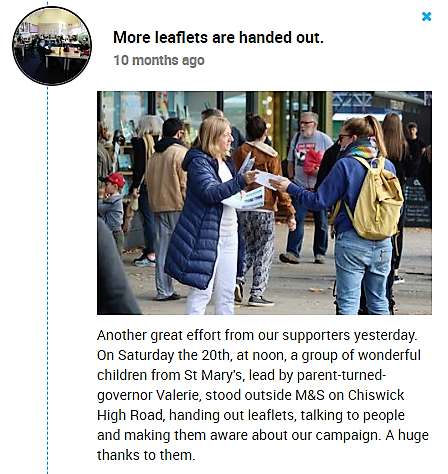 Crowdfund like a pro with our online planner
Trello is a free online tool which helps you create lists, and manage projects. We think it's great and that's why we have developed our own campaign toolkit for you to use, full of tips and resources that will keep you on track.
We send these out on request once your project is in verification. You will receive a link to make this request – don't miss it!