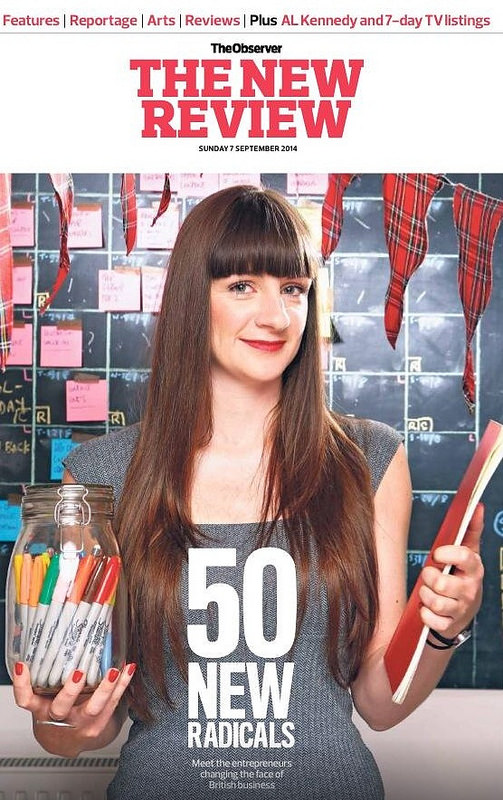 Spacehive has been selected as one of Britain's New Radicals – an award by Nesta, the UK's innovation foundation, and The Observer to recognise social innovation.
As the world's first civic crowdfunding platform, Spachive was among 50 organisations and projects deemed to be helping to change Britain for the better.
The team at Spacehive HQ is chuffed and honoured to have been picked from over 1,000 applicants to be recognised alongside such an inspiring group of organisations. We're incredibly grateful to all the passionate people, partners and friends we worked with in the past two years to develop civic crowdfunding. These hardworking and determined people are the real radicals who are starting to change the way we shape our towns and cities.
For our New Radical profile check out Nesta's award page and for the full list of 50 New radicals 2014 see the Nesta and The Observer websites.
Geoff Mulgan, CEO of Nesta, said: "New Radicals celebrates the often unsung heroes who are blazing new trails that could benefit us all, whether in schools or care homes, science or the arts. It's designed to complement the very familiar lists that celebrate the rich, the powerful and the famous, and we hope that once again the list can inspire others to turn their enthusiasm and ideas into practical change for the better."
John Mulholland, Editor of The Observer, said: "It's a thrilling list – here are people or groups of people who are organising, collaborating and active in a way that helps transform lives and communities. It's an antidote to apathy and cynicism – this is about activism. The ways in which these people act has the effect of materially changing the lives of Britons for the better. I think the message is clear – if at all possible, do something. It's almost always better than doing nothing."