Lucy O'Gilvie wanted to create a space that could be shared by the different communities in her diverse corner of north London, but did not realise that the opportunity to do so had been staring her in the face all along: the drab patch of land connected to the community centre where she volunteers. We spoke with her about how she turned her idea into a reality. 
"I had been inspired by a local group who had this idea to smarten up a row of shops with new shutters, seating, awning and paving. They raised £63,000, with backing from the Mayor of London, the local council, and the shops themselves. It seemed to kickstart a wave of pride in the area and a confidence that we could do more things like this.
It got me thinking about the space next to the community centre, where I sit on the board of trustees. It's part of the local church, and so we got together as a group and talked about how it would be great to turn this space into something that everyone locally could enjoy.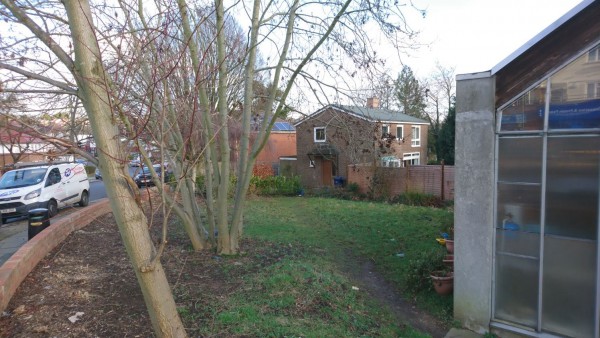 It's a very diverse area but we don't have anywhere that people can meet. We also have several schools nearby as well as a newly-opened centre for people with dementia across the road, and speaking with people it became clear that this was something that they would love to have in the area.
I found creating the project page online to be pretty easy. I liked how it gave me a format that focused on what I wanted to achieve, and the steps to make it happen. There was loads of advice available about what permissions we would need, and how to write a project budget, which I had been unsure of. 
I began the crowdfunding campaign expecting it to be a bit of a rollercoaster, and it proved to be just that! I had the whole community pledging to the campaign and there was no shortage of people offering to get involved. Once it was clear that this was something that people wanted, funders that we had been matched to on Spacehive started to take notice and then it really took off. I got over £15,000 this way from Barnet Council, Esmee Fairbairn and GLL. This is when things got really crazy, as it encouraged others to come forward – everyone wanted to get involved!
As I said though, it was a rollercoaster and I woke up on the final day of the campaign still needing to raise £11,000. The officer at the council who had been supporting us took matters into his own hands and called up a local construction company and managed to secure a pledge that put us just a few thousand pounds short. At that point there was no way I was going to miss out! 
I gave it everything in those final few hours, posting on social media and talking to anyone and everyone I could find. It went right down to the wire but with just a few hours to go I hit the £45,626 target, thanks to backing from 115 people.
With the funds in the bank we started to build the garden in June last year. I say, 'we' – originally we had tasked a professional gardener to manage this, however, she unfortunately was not as proactive as we had hoped. It therefore became a community effort to ensure that everything still went ahead. The end result was perhaps one that did not quite match the lofty landscaped vision we had for it, but you know what? We did it. It was ours, built with our own sweat, and we felt a huge sense of achievement.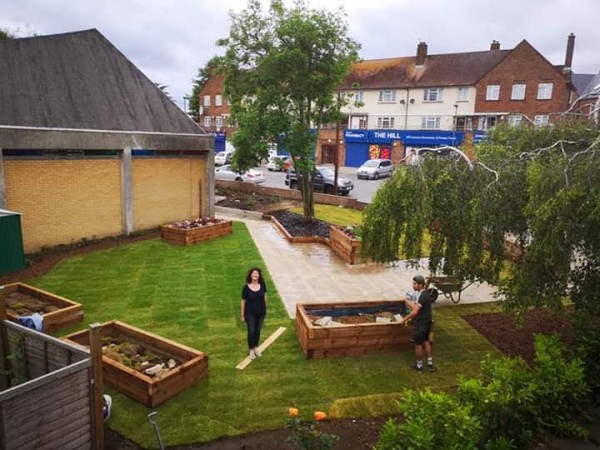 Probably the highlight of the garden so far came in September when we held a tree planting ceremony. Members of the local Muslim, Christian and Jewish communities each planted a tree, and they were joined by one from the nonreligous community. It captured what the project had set out to do from the beginning; bring people together and leave a legacy for future generations to enjoy. 
Looking back at the campaign I don't remember the stresses too much. There are some great memories. We held a joint fundraiser with a local school where we hired an ice rink for the day. I'm not even sure it was that effective in terms of fundraising, but we had a real laugh doing it and I doubt we'll see anything like that in our area again!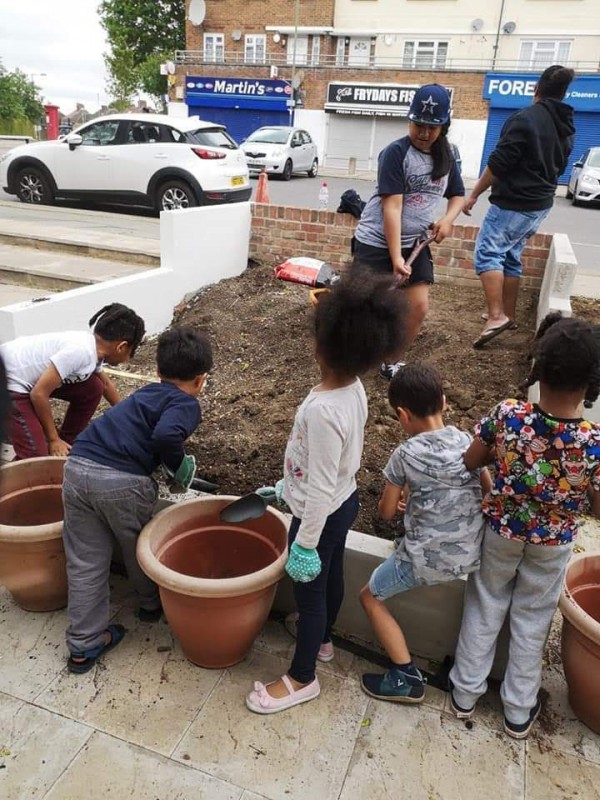 There is a sense of optimism now that we can make things happen. We have good ideas, and as a community we are now much more connected. Several of us who have never worked together before but got to know each other through this campaign are already working on a new project. Watch this space!
Lucy's top 5 crowdfunding tips:
Sound out your community before you start developing your project. Check that what you are doing will have their support. If they're behind it, it will happen.

Get people to 'like' your page and write nice comments on it prior to launching. It will make it look a lot more appealing.

Use social media to generate a buzz around your project (but don't rely solely on it as a way to generate pledges)

Make a physical sign and posters and put them around your project site. It's a great way to advertise the project and get people to take notice of it.

Don't let your campaign run out of steam halfway through. Look at the resources available on Spacehive that are full of tips on how to keep the pledges coming in.
You can find out more about Mill Hill East Community Garden on its Spacehive page.
Do you have an idea to improve your area? Go to spacehive.com/create and start telling us about it.