PR & Communications Manager, Spacehive.com
Second Home, Spitalfields, London
Competitive Salary
Share options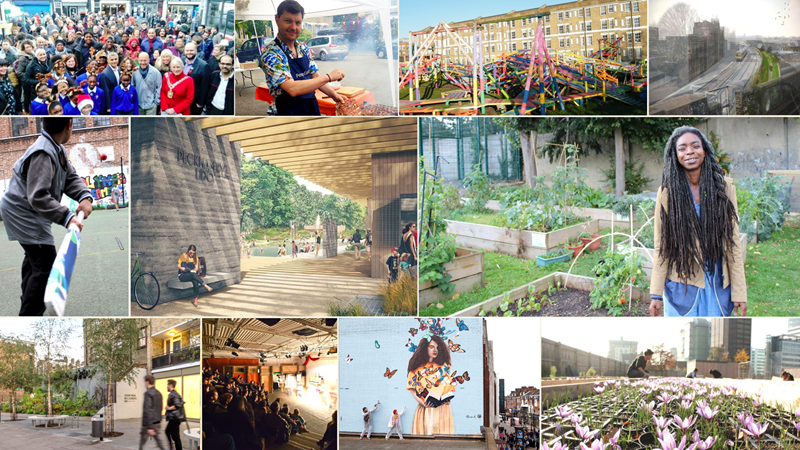 This is an exciting opportunity for a self-starting PR and communications superstar to join a fast-growing startup with a big social mission.
About Spacehive:
Spacehive is a crowdfunding platform for projects that make local places better. It empowers people to directly shape their towns and cities by creating projects that transform spaces, from hanging gardens on old railway lines, to bustling markets.
Spacehive partners with the public and private sector to bring financial clout to our projects, opening up millions in funding from sector leaders as diverse as The Mayor of London and Airbnb. Since its creation, 370 projects worth £8m have already been delivered and there are £21m more in the pipeline.
Spacehive is now ready to scale fast – nationally, then internationally. Our vision is to become the platform that people, businesses and government use to transform the fabric of communities, globally.
The role:
We're looking for a talented PR & Communications Manager who will work at the front line of our growth, helping the UK's most dynamic cities, brands and foundations embrace civic crowdfunding by telling the story of Spacehive's radical vision and impact.
More specifically, you will:
design and execute PR plans aimed at maximising the profile of our partnerships in the local and national media
generate substantial press and social media coverage around the initiatives we deliver with our partners, including launch events, new projects funded and new Spacehive partnerships
organise events and stunts to drive awareness of Spacehive, thinking of innovative approaches to drive media and public awareness
pro-actively manage inbound media interest to ensure a smooth process from start to finish
create and manage Spacehive newsletters, email marketing and campaigns, as well as
supporting with broader copy creation, from ghost writing op-eds for Mayors, to supporting research papers that highlight new cultural and policy trends
Your experience:
We believe extraordinary people come from a wide variety of backgrounds, but we wouldn't be surprised if you have
4-5 years of PR experience, either in an agency or inhouse
A substantial black book, with a diverse mix of useful contacts that will help you hit the ground running, and a drive to grow it fast.
Excellent writing skills, with the ability to curate intelligent press releases and media pitches in tight time-frames. Journalism experience is a plus.
A creative mind – you are adept at finding the news hook and bringing out the story.
A detailed understanding of the relevant trends surrounding our work. Bonus points if you have a background in public affairs, which could help you work with senior public sector leaders and fight the occasional fire.
Knowledge of Photoshop and experience creating marketing materials
You:
Just like the spaces and partners we work with, we're a diverse bunch of people. That said, there are some characteristics we always look for.
You will have great communication skills with a passion for building strong relationships.
You will be relentlessly tenacious and creative – you are always on the look out for new ways of approaching situations.
You make things happen. You deliver results quickly and efficiently, and are a natural self-starter.
Benefits:
Competitive Salary
25 days' holiday plus bank holidays
Free drinks on Fridays
Free cultural programme: inspiring talks, music, yoga etc
To apply, please send the following to info@spacehive.com:
Your CV and a cover note
A draft press release about a story you've found on Spacehive. We want to see that you can spot and tell an attention-grabbing story.
We believe diversity is what makes our proposition great, and that counts for you too. We' be delighted to hear from you, whatever background you're from.