or search FAQs by keyword:
About Movements
Movements are communities of project creators and backers who come together to achieve a common goal – from transforming West Sussex and saving Lidos to creating new green spaces or fueling arts projects in Wolverhampton.
Want to start a Movement of your own? Consider becoming a partner.
For project creators:
It is a way of tapping into an engaged community of followers that are interested in projects like theirs
Discover funding and project support on offer – for example match-funding, media exposure, or volunteers
For people who are passionate about their local area:
Following a Movement lets you know about the exciting projects in the area, the new funding opportunities and the changes happening in your neighbourhood
A place where you can come together with the rest of the community – everyone from local people to businesses and councils – to make things happen
For supporters:
Offer cash, skills or stuff to support projects you care about
Maximise your impact by supporting projects alongside other businesses, councils, organisations and individuals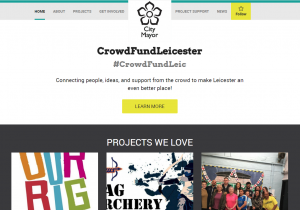 Funding rounds are periods in the year where certain funders are primed and ready to pledge to crowdfunding projects. These periods are announced in advance and may vary depending on the location of the funder. For the project creator, being part of a funding round is particularly advantageous. By launching a campaign as part of a funding round, you are giving yourself more opportunity to receive a pledge from one of these funders, as they are committed at this time to reviewing your campaign and considering its merit. The support that you will proactively receive from Spacehive is also timed to help you prepare for launching by the round deadline, and then provide campaign advice as you move towards hitting your target. Cohorts of project creators form around funding rounds, meaning that it is possible to discuss your project with other creators in your area and share learning. This groundswell of activity happening at the same time also creates an amplified positive noise, which in turn makes it easier to get interest from local media and further your campaign reach.