We think it's safe to say now that summer is here! As the mercury edges towards 100 degrees in some parts of the country this week, there's no better place to be than in one of the UK's many lidos, of which there are more than 100 in operation.
Built mainly in the 1930s (known as the 'golden age' for lidos), scores were closed during the 1990s as they struggled with funding cuts. However the last few years have seen communities and campaigners come together to find ways to keep them open and in some cases, plan new ones. Here are some of the best we've seen on Spacehive:
The new Charitable Incorporated Organisation which now oversees the lido wanted to make it a more fun destination for young people, so sought funding for an inflatable obstacle course, raising £4,316 to cover the inflatables and a storage facility. Surely the adults can have a go on it too?
A victim of the 1990s funding cuts, this inspiring campaign to bring swimming back to Peckham sent locals into a frenzy, with over 1,000 backers including the Mayor of London getting behind it. The £63,106 they raised will go towards the initial feasibility study and planning application, so don't get your trunks ready just yet.
Ok so not technically a lido, but we couldn't resist putting in this campaign, mainly because it's currently crowdfunding! At the start of the 20th century the ponds were used for bathing, and this group of residents thinks it's high time it was revived. The Mayor of London agrees too; can you help them out?
Brighton's Saltdean Lido raised £100,163 to transform its iconic rotunda into a vibrant community hub, tourist destination & heritage resource. Best of all? The crowdfunding campaign unlocked £4m in additional funding to complete the work!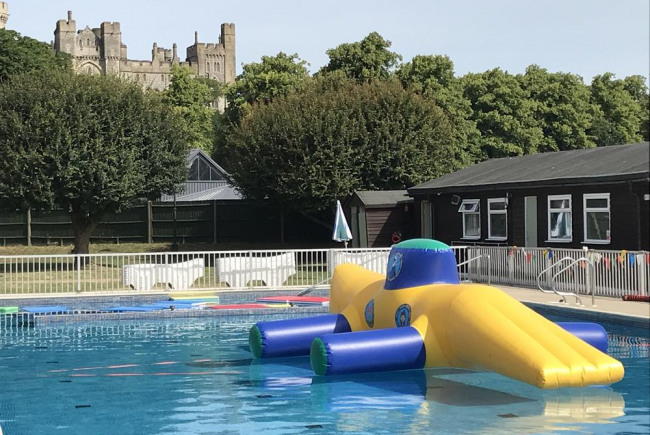 And finally, one to look out for in the near future. Arundel Lido will be launching a campaign later this year to expand its current changing provisions, and improve its play area and picnic facilities. Click to 'like' the project and you'll be the first to know when the campaign is up and running.
Discover all our projects on spacehive.com. Got an idea for your area? Go to spacehive.com/create and start making it happen.