If your project involves building of any kind – there are many things you need to consider from planning permission and building regulations to health and safety considerations. Check out our top tips from the Mayor of London on building essentials. 
Planning permission
You will need planning permission:
• To build a new building
• To change the use of an existing building or space (e.g. from shop to restaurant)
• To alter the outside of an existing building.
• To make changes to a listed building
You can contact your local council and speak to the duty planning officer, who will advise you if you need planning permission. They should advise you if it would be helpful to have a meeting or submit some early stage ideas to the planning department (a pre-application consultation). This can be a useful way of finding out what the planning issues are for your site, and how you can solve them. Bring along your designer or architect, if you have one. If you plan on doing work to streetscapes or public spaces, you are likely to also need permission from your local council's highways team and/or Transport for London (TfL). Ask for advice at an early stage.
Building Regulations
Building Regulations cover fire safety, energy efficiency, accessibility for the disabled, sanitary and drainage provision and many other important checks.
You will need Building Regulations approval if you:
• Change the use of a building
• Renovate or alter a building (in most cases)
If you are not sure if you need Building Control approval, contact your local council. You can either use your local council's Building Control service or a private Approved Inspector. They will tell you what information you need to submit for approval, approve your plans before construction, and visit site to inspect the construction work to make sure it is being done safely.
Construction Design & Management Regulations 2015
Construction can create hazards for those who build, and those who use and maintain buildings. Be aware that if you undertake building work you, as well as your designers and contractor, have responsibilities.
Useful resources
www.designingbuildings.co.uk
www.planningportal.gov.uk
Case Study: Renew New Eltham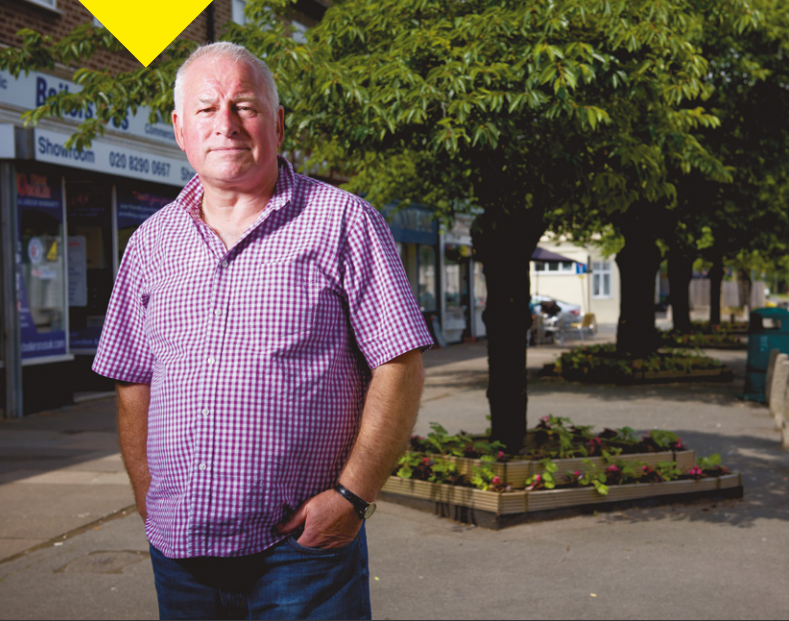 Renew New Eltham started through a group of local business and residents wishing to improve their tired high street, making it a more attractive place to shop, and increasing community pride in the area. The team transformed the area with locally designed picturesque signposts, 12 wooden planters designed by one of the residents himself, an upgrade to the bridge and distinctive lights for the trees. The team also provided match funding to local businesses so they could improve their shopfronts.
Almost all of these changes required permission from a public sector body – Transport for London, Network Rail, the local council. But this was not a barrier to the group, who forged good partnerships and also committed to the ongoing maintenance of the landscaping through creating a new local business association funded through subscription.
— Lessons to learn:
• Don't be put off by the need for permission – good ideas tend to win support.
• If you have a plan for maintenance, your idea is more likely to be permitted.
For more considerations when planning your community project, download the Mayor of London's Community Projects Handbook as part of Crowdfund London.